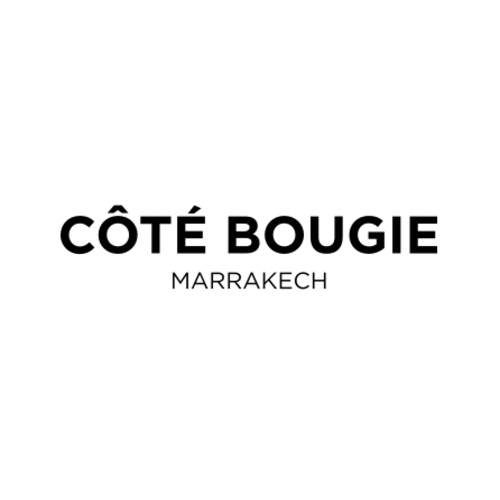 Cote bougie
Our history
For over 20 years, Côté Bougie has been a family-run, artisanal company that owes its success as much to the quality and creativity of its candles as to its philosophy. To promote Moroccan craftsmen and their age-old skills through collections that combine traditional know-how with modern design.

A passion above all
We are constantly creating, to make you dream, with our craftsmen and in our collaborations. We make it a point of honor in these adventures to work for the emancipation of Moroccan women. All our collaborations reflect a part of Morocco, a region, a fragrance.
Above all, our passion is for eminently human collective projects. We work with people who love their craft, who create using their ancestral gestures.
Faithful to our history and sensitive to ecological issues, we give priority to noble materials and natural products, and develop an environmental approach for all our ranges.

A collective of women
In 2017, in the Essaouira region, we met Radia, the fairy-fingered weaver, and worked together on a model that would become part of a long and beautiful story between her and us. Today, over 30 women weave our candles in a cooperative. The emancipation of women in Morocco is a major concern for us, and we are actively committed to helping them.
Scented candle mandarin
Côté Bougie has joined forces with a women's cooperative in Essaouira for the work of raffia. Thus, this collaboration allows the women of the region to come out of isolation and participate in their emancipation.Olfactory pyramid Mandarine Majorelle
Scented candle
Scented candle of 100% cotton wick- Mint Tea. This handcrafted ceramics are rustic and characterized by irregular shapes and colors that make each of them a unique piece. Scented Candle pottery tamegrout in a signature green shade.