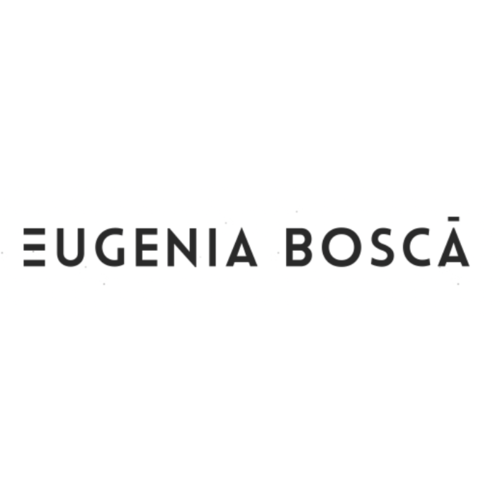 Eugenia Boscá
I studied at the school of ceramics in Manises (Valencia). I continued my training in the school of La Bisbal (Girona) and in the institution Avec in Manises (Valencia). My workshop is located in Llíria Valencia Spain, where I work and teach classes for adults and children. Here in this workshop I continue to train and live with ceramics throughout the day.
2020
Decoration of the interior of the restaurant la Nueva Taberna LOS MADRILES
Avd Regne de Valencia 48
VALENCIA
2019
Public award in decoration of the event AIRES CREATIVOS Valencia
2018
Participation in Nude generation Habitat Valencia fair as a designer craftswoman.
Exhibition "Blu & Blau" with the artist Jose Plá in the Tapinearte Valencia room
2017
Exhibition "Rendez-vous" with the artist Jose Plá at Ca la Vila Llíria Valencia
2016
Vanguard Crafts Award of the Valencian Community 2016 with the piece " Porrón".
Public Award for Crafts of the Valencian Community 2015 and runner-up in the category of Vanguard with the lamp "Llum de Llevant".
Exhibition "Com a casa a cap lloc" Casa de Cultura de Callosa d'en Sarrià - Alicante
2015
Accésit to the Artesanía Comunidad Valenciana 2014 award in the category of Vanguard Crafts with "Music box".
Finalist in the contest of " Awards FORINVEST " Craft Center of the Valencian Community.
Participant artesa in the "Mostra d'artesania" of Altea ALicante (March-July-August).
Participant in the Crafts Fair of Vitoria-Gazteiz "Lan ta Lan" (December-August).