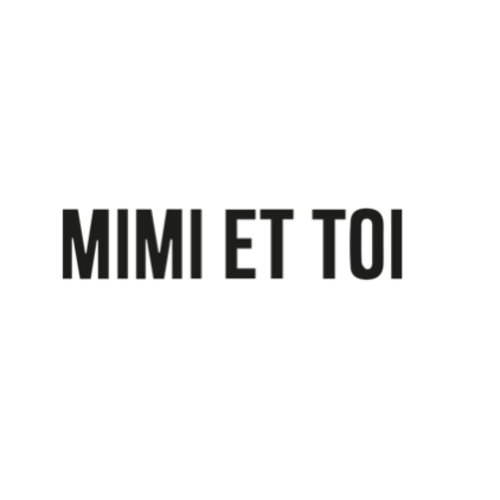 Mimi et toi
About MIMI ET TOI
On a spring day in May 2009, MIMI ET TOI was founded in Amsterdam, The Netherlands by Mimi van Dijk.
Looking back now, Mimi realizes she has always loved jewelry and accessories. During travels across the world Mimi would connect with fellow travelers by creating bracelets and bands on request, sourcing the necessary materials for her designs from local companies and individuals.
A few years later and back in Amsterdam, Mimi started working as the manager of a small jewelry boutique in the famous '9 Straatjes' shopping area. It was not much later that Mimi became a mother to her son Mick. And with this life-changing event also came a new outlook on life: she realized she needed to build a future for her young son and herself. To make this vision come to life, Mimi founded MIMI ET TOI.
With an intimate love for chic Parisian life, the name 'MIMI ET TOI' was quickly chosen. It means 'MIMI AND YOU' and it refers to how – through her brand – Mimi hopes to share her appreciation for beautiful jewelry and her lifestyle with those around her.
Mimi sold her first designs – that she made by hand at home –  in a small boutique in Ijburg to friends, family and coincidentally passing strangers. The designs – boho-inspired jewelry made from brass and silver – were a great success. MIMI ET TOI necklaces even became a must-have item. Magazines and boutiques started catching on, and the foundations for MIMI ET TOI were laid.
Nowadays the MIMI ET TOI collection consists of rings, necklaces, earrings, bracelets. The collection has expanded to also contain luxury leather bags and accessories. All items – whether jewelry or leather – show a high level of craftsmanship. Each MIMI ET TOI item is completely made by hand by skilled artisans. The MIMI ET TOI jewelry collection consists of a core collection that is complemented by two-yearly seasonal collections. Materials used are amongst others 18K Gold Plated Brass, Pearls, Semi-Precious Stone, Wood, 925 Sterling Silver. Just like Mimi herself, MIMI ET TOI has evolved from boho line into an established feminine, sophisticated and Minimalism worldwide presence.
And Mimi is showing no signs of slowing down – in June 2019 MIMI ET TOI wil launch a stunning new summer collection. A totally new chapter for MIMI ET TOI will be the launch of a (home) fragrance line & Interior 'MAISON MIMI ET TOI' – together with friend and colleague Joni Hopman-Groothuis.  New for Summer 2019 will also be a selection of luxurious 14K Solid Gold items, which will be available on a made-to-order basis.
With love,
Mimi